Beauty is STILL
not expensive
ALL LIP PRODUCTS BELOW 199 PHP
Hey Sis!
You are the top priority when making our products and because of that, we have created lippies that are super pigmented, buildable, light weight and ultra long lasting with a beautiful matte finish! We also added some TLC with skin nourishing ingredients to give you that beautiful irresistibly kissable perfect lips!
Lipz Diva is proudly made with love in the Philippines. We are cruelty free. We don't test on animals but we test on fabulous girls instead.
Go ahead... choose the right lippy & shade for you and find out why Lipz Diva is the lippies of the stars!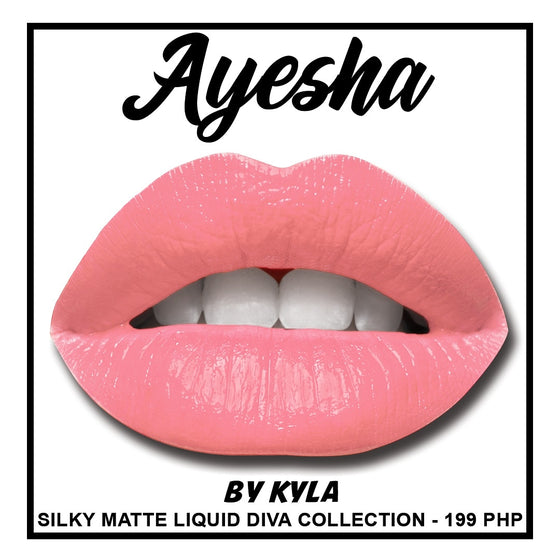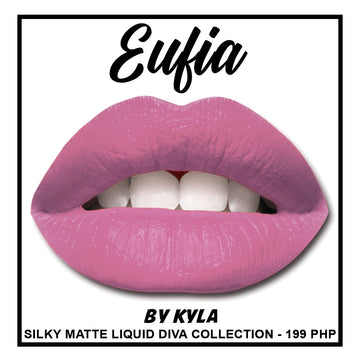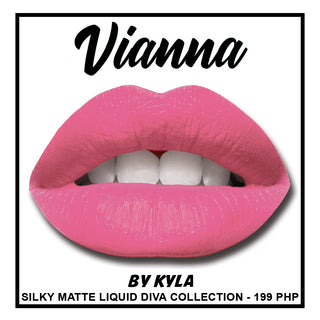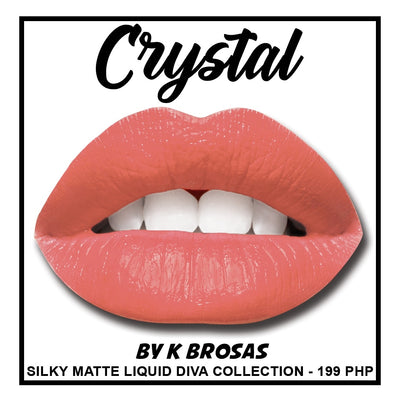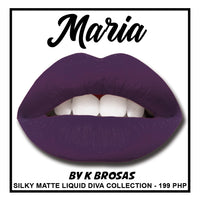 New!
The Diva Collection
The Diva Collection features liquid lippies from ur fave Divas - K Brosas, Jaya and Kyla! Everything you want in a liquid lippy is here - ultra pigmented, minty, lightweight, buildable and smack proof! The Diva Collection is the most luxurious product and packaging we have ever made and this will surely make ur lips DIVAlicious to the max!
Shop Now
Creamy Mattes
Be prepared to shine and unleash the inner diva in you as you apply these super pigmented, long lasting matte lippies with yummy flavors to give you that irresistibly kissable perfect lips. 
View Collection
Silky Mattes
Definitely a MUST TRY! It has everything you want in a liquid lippy - ultra pigmented, lightweight, minty, buildable, long lasting and smack proof! You will surely order more.
View Collection
Slap Me! Lip & Cheek Tint
The most natural and hottest tints on the planet! It's super pigmented and long lasting with the anti-oxidant Aloe Vera to heal your skin and prevent wrinkles!
View Collection
UltiMatte Holiday Red
It's the most perfect dark red sexy lippy your money can buy!
It features an ultra pigmented full colour, smooth easy to apply formula that's matte but definitely non drying with a bubble gum flavor! Sooo Yummy! Perfection! 
Shop Now
Lipz Diva Cherry Balm
Get ready to meet your lips' new bestfriend with the cutest and yummiest balm on the planet!
Packed with moisturizing ingredients, yummy cherry flavor and colour to give ur lips the TLC and beauty it needs. This balm will surely be your next bag essential. 🍒
Show Now
Other Fab Products
Cant get enough of us? We Know right! <3
We know you love us so we make sure that you'll get the best of everything!
Shop & enjoy our other products and merch to complete your whole Lipz Diva experience!
Shop Now
WHATS NEW?!
EYE LOOVE IT™
You will surely love the newest and most advanced eyewear from Lipz Diva featuring ultra durable frames plus Sun Adaptive Lenses. Be fashionable while protecting your eyes! Part of the proceeds will also help a visually impaired child learn the braille system! Amazing right?
VIEW PRODUCTS
They said...
This is my most favorite lipstick brand ever!

Claudine Barretto
Ang ganda ng Lipz Diva!!! Promise, Pak na pak!

Pokwang
Sobrang lightweight and pigmented! Ang bongga!

Katrina Velarde